Dave Davis MBE, Technical Director - Global Accounts, St Engineering iDirect
Dave Davis is a Chartered Engineer with a seasoned background in Satellite Communications (Satcom). Learning his trade as an apprentice in the British Army in 1988, he went on to specialize in Satcom at an early age; his first practical experience of Satcom being the response to Hurricane Andrew in the Caribbean in 1992. Months later he was in the first wave of troops deployed to Bosnia as a satellite terminal technician and continued to work with satellite terminals until his final tour as the military Satcom instructor. He was awarded the MBE in 2002 for meritorious military service.
Leaving the Army in 2003, he went into industry and continued to build his professional qualifications. He joined NSSLGlobal, a leading Satcom distribution partner, as a Systems Engineer, before becoming a Project Manager and Engineering Manager. He led many cutting-edge projects and was responsible for providing communications to many high profile expeditions, events and deployments. In 2013, he went on to become the Defence and Security specialist at ST Engineering iDirect, before moving to be the lead engineer supporting the ground-breaking Inmarsat Global Xpress (GX) network. Dave sits on various national and international panels as a technical advisor, is a non-exec Director on the board of the Institute of Telecommunications Professionals (ITP) and Chair of the Institution of Engineering and Technology (IET) Satellite Technical Network.
In his spare time, Dave volunteers with the IET and ITP as a Mentor and Professional Recognition Advisor and Assessor. He also volunteers with the Newman Holiday Trust (www.newmantrust.org) and RE:ACT Disaster Response (www.re-act.org.uk); both organisations are always looking for new volunteers.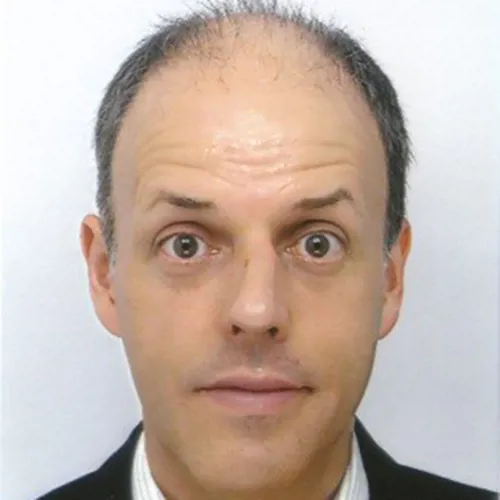 David Jowsey, Senior Product Manager – Satellite Networks, Media & Broadcast, BT
David has over 30 years' of experience in satellite communications. He is currently responsible for BT's in house satcoms portfolio covering pre-sales and product management. He has an MEng in Electronic Systems Engineering from the University of York.
He has worked in various specialist satellite roles including: project engineering & project management of broadcast satellite systems, satellite service planning & network development, and serving 2 years as the UK delegate to the Intelsat Planning Advisory Committee and the Eutelsat Technical and Planning Committee prior to their privatisations.
David has been seconded to various BT Joint Ventures, including providing project engineering expertise in Singapore and in-country due diligence in Latin America.
He is on the IET Satellite Technical Network Committee.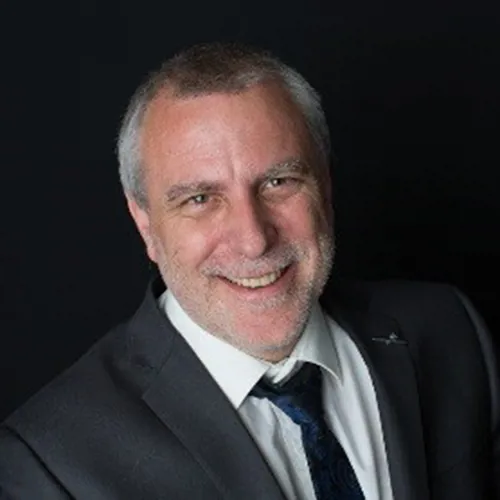 Paul Febvre, Chief Technology Officer, Satellite Applications Catapult
Paul is Chief Technology Officer at the Satellite Applications Catapult, responsible for establishing a future vision for the sector and directing the technology strategy for the Catapult. Paul leads a small team of solutions architects and technologists that work across the Catapult to provide industry support in the creation and realisation of technologically innovative solutions to real world challenges. 
Prior to joining the Catapult, Paul was Design Authority for the Inmarsat BGAN system and responsible for managing Inmarsat's activities under the European Space Agency (ESA) ARTES (Advanced Research Telecommunications Systems) programme.  This included the Alphasat-Extension programme to integrate advanced technologies into the Inmarsat systems, and the Iris programme under SESAR (Single European Skies Advanced Research) joint undertaking to develop the next generation of aviation safety services for air traffic management communications systems over Europe.
Paul previously worked for many years at BT Research Laboratories in Ipswich, developing mobile and satellite radio communications systems, advanced modulation and coding, data transmission protocols, and information security architectures.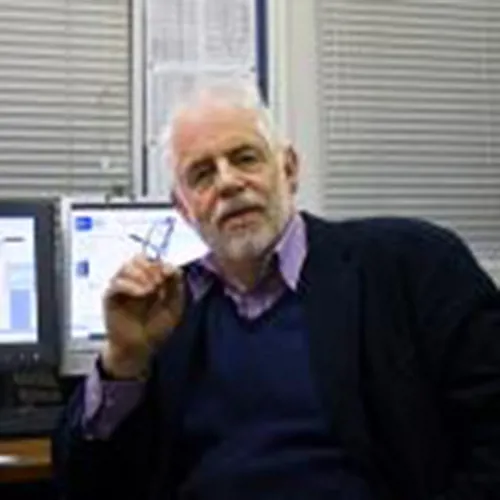 Tim Tozer, Professor of Electronic Engineering , University of York
Tim Tozer is with the Department of Electronics at the University of York, and was formerly head of their Communications Research Group. He has many years background in satellite communications, including working on the Skynet military satellite programme.
In addition to teaching and lecturing, he has managed or worked on a wide range of research activities in wireless systems, including VSAT and High Altitude Platform (HAP) based systems.
Tim is a named author on over 200 publications, and presents widely at international workshops and conferences. Tim has now been involved with this IET Satcoms Course for over 30 years.
He is a Fellow of the IET, and a former member and Chair of the IET SatSys PN Executive Team; he has also been Chair of the European COST Action 297 addressing HAPs and their applications.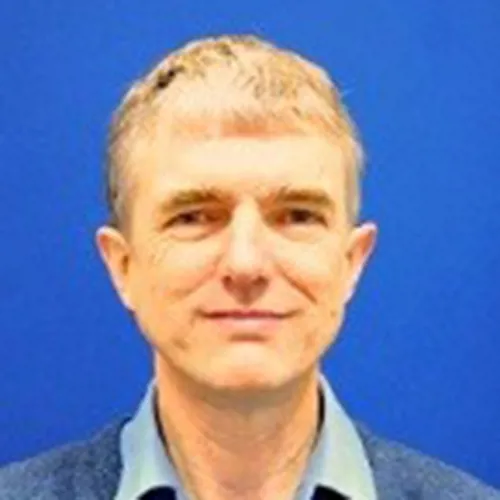 Alister Burr, Professor of Communications, University of York
Alister Burr joined the Departments of Electronics at the University of York in 1985 and has been Professor of Communications there since 2001.
His research interests relate to the physical layer of wireless communication systems, especially modulation and coding for mobile systems but also satellite and high altitude platform communications including turbocodes and other advanced FEC coding schemes.  He is the author of more than 150 research papers in international conferences and journals and has given numerous invited presentations on a wide range of aspects of wireless communications.
In 1999, he was awarded a Senior Research Fellowship by the Royal Society and in 2002 he received the J. Langham Thompson Premium from the Institution of Electrical Engineers.  He has also served as Associate Editor of Communications Letters and for many years as Working Group Chair of COST Actions on wireless communications.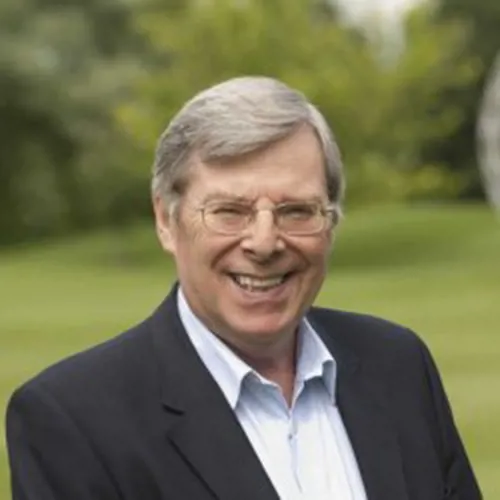 Barry Evans, Professor- Information Systems Engineering, University of Surrey
Professor Evans has BSC and PhD degrees from the University of Leeds, is a Fellow of the UK Royal Academy of Engineering and of the IET and senior member of IEEE and AIAA. From 1968 to 83 he was British Telecom lecturer to Reader at the University of Essex in Telecommunication systems. He was appointed to the Alec Harley Reeves chair of Information systems engineering at the University of Surrey in 1983 and was founder Director of the Centre for satellite engineering research and then the Centre for Communication Systems Research. He was Dean of Engineering 99-01 and Pro-Vice Chancellor for research and Enterprise from 01-09. He now heads the satellite communications research group in the Institute for Communication Systems at Surrey and is actively involved in the 5G Innovation Centre.
Barry Evans has researched in satellite communications, radio propagation, signal processing and networking and has over 600 publications in the literature plus 3 books. He is Editor of the International Journal of Satellite communications.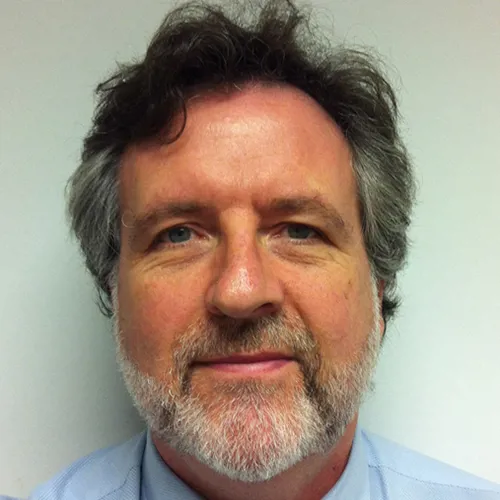 Tim Waterfield, Senior Specialist – Antennas, Airbus Defence and Space
Tim has a first class degree in Physics and completed the MBA course at the University of Bradford in 1981. Apart from 3 years working on Earth station antennas at ERA Technology Ltd (now Cobham). and 2 years as an overseas consultant in satellite antenna design in France, Spain and Canada, he has worked in the Antenna Group at Airbus since 1982, and as a Senior Specialist since 2000.
He has been a key figure in the development of communications antennas for all generations of the Eurostar series of satellites, and has most recently been coordinating the development of space-based active array antennas for civil Telecoms. He lives in Cambridge, and has been a speaker on the IET Satcoms Course since 2003.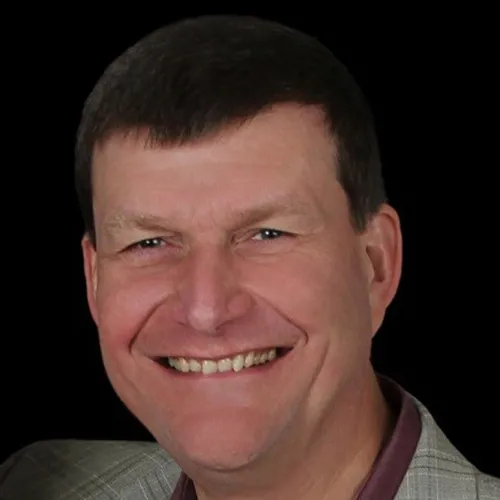 Kevin Shaw, Joint Forces Command, MOD
Kevin Shaw served 34 years in the Royal Navy in a wide variety of appointments as both a communications and data engineer supporting global military operations in NATO, International and Joint Service organisations. In his earlier career, he led research in both Position Navigation and Timing (PNT) and Communication Satellite Technologies, moving on to manage SKYNET Satcom Service delivery and subsequently exploit commercial space-based services.
Now a Reservist, he helps small companies as a specialist consultant and continues to work for MoD in directing its acquisition of SKYNET 6, the communications network which will enable the UK's mobile warfighters for the next 2 decades.  A Chartered Electrical Engineer with a PhD in Electromagnetic Propagation at ELF, he considers himself a well-rounded communications engineer.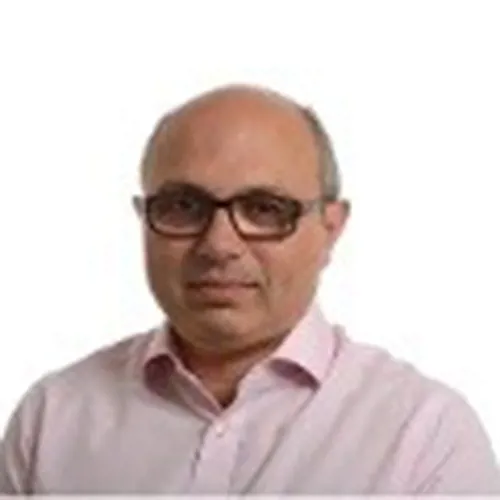 Daryl Jones, Head of Advanced Payload Systems, Airbus Defence and Space
Daryl Jones has worked in the space industry for over 20 years and is currently a Senior Expert in Advanced Payload Systems for AIRBUS Defence & Space.  He received the BEng (Hons) degree in Electrical & Electronic Engineering from Brunel University in 1992 followed by an MSc degree in Satellite Communications Engineering from the University of Surrey in 1993. 
As a Senior Expert he is responsible for the design and development of next generation highly flexible very high throughput payloads employing active antennas, onboard digital processing and flexible high power output sections for commercial and military applications.  Areas of current interest include non-geostationary satellite constellations and the role of satellite systems in the 5G era.    
Over his career he has been the author of multiple papers on Advanced Flexible Payloads and the co-inventor of five patents in the areas of Multiport Amplifiers and Wideband Output Multiplexing.
In his spare time Daryl enjoys playing squash, hiking, the odd craft beer and science fiction.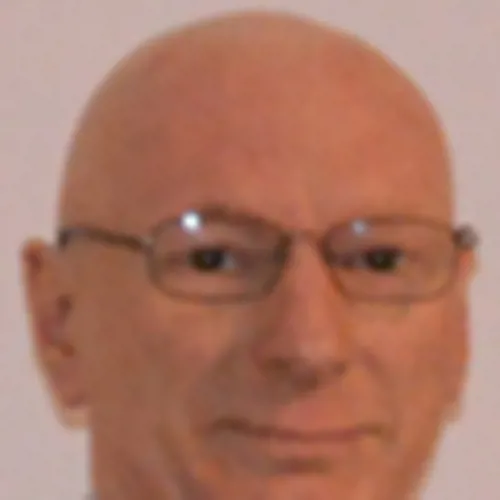 David Bookham CEng MIET, Consultant Engineer
David is a professional engineer with over 40 years' experience in RF and Microwave communications system design.
He has travelled to almost 60 countries undertaking Earth Station Design, Commissioning and Training, has written almost 70 training courses and has previously been a Chairman of the IET Satellite Communications course.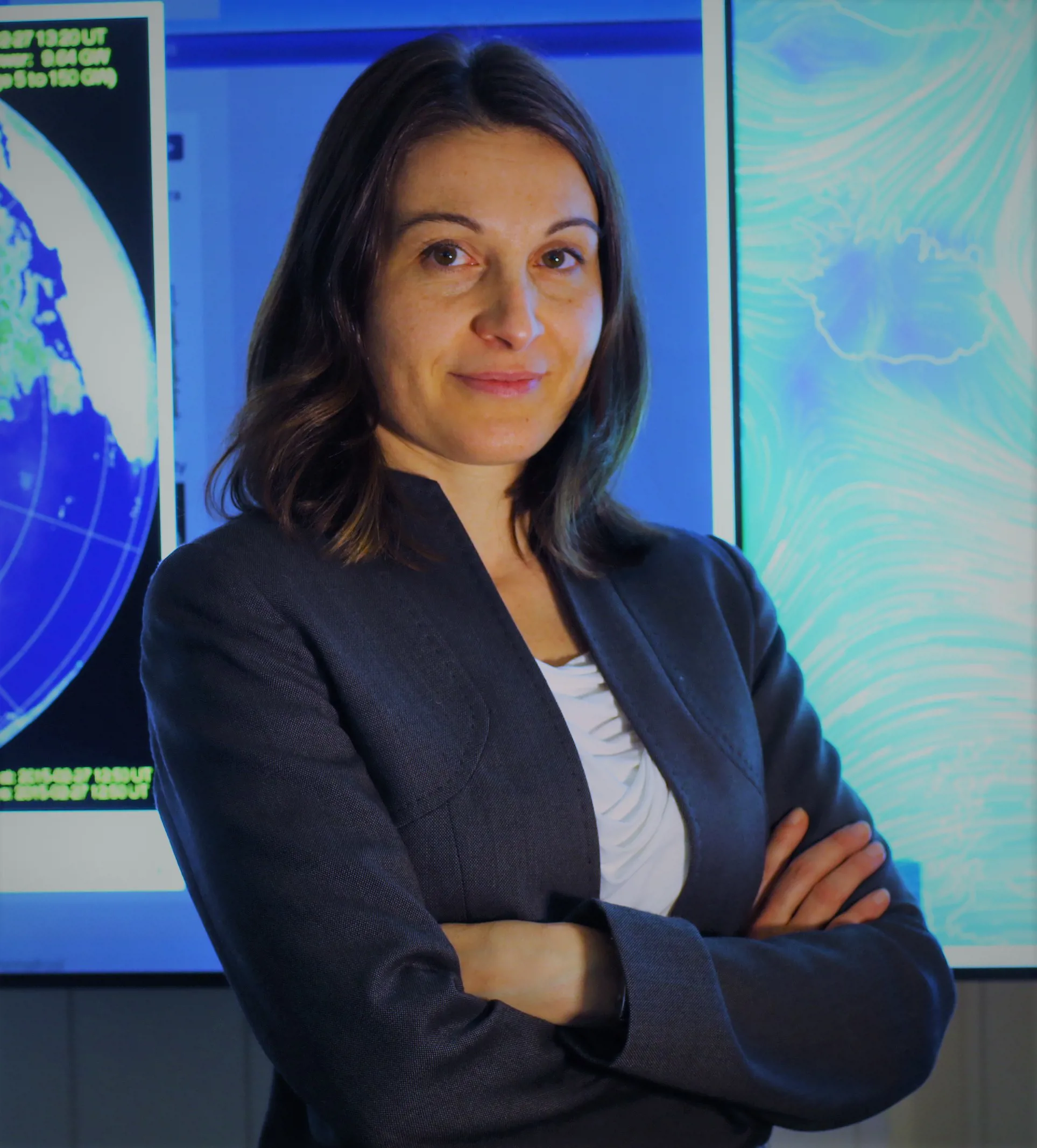 Max Petrozzi Ilstad, Systems Engineering Department, Thales Alenia Space
Max Petrozzi Ilstad is the Systems Engineering Department Manager for Thales Alenia Space U; with 20+ years of international experience, her expertise includes leading diverse teams working on technical, operational, strategic, and corporate matters.
Max was a key contributor to the European Navigation Programme Galileo FOC, directing the payload development and testing and the satellite environmental testing. She also worked for other flagship programs of the European Space Agency such as the International Space Station, Envisat, and EGNOS.
She started her career in the Space domain as a system engineer and went on to gain a well-rounded experience, obtained as a complement of different projects spanning the full project life cycle, from feasibility studies to launch campaigns.
She has a M.S. in industrial engineering and a post-graduate degree in Computer Science. Courses in Space System Engineering (CNES), RF measurements, Navigation, space optics, and project management complete her education.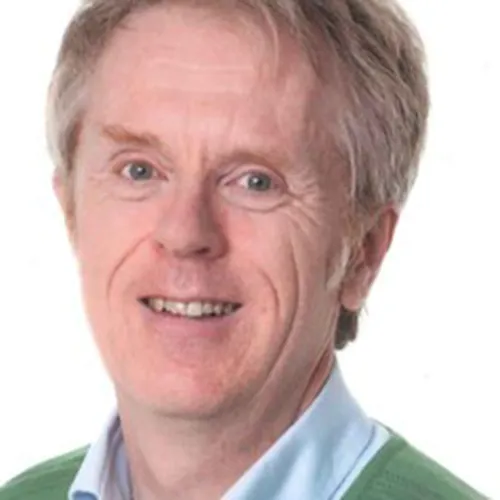 Gorry Fairhurst, Professor in Electrical and Electronic Engineering, University of Aberdeen
Gorry Fairhurst received his first degree in Applied Physics and Electronics from the University of Durham, UK, and a PhD in Communications Engineering from the University of Aberdeen, UK. He joined the University of Aberdeen academic staff after working with Prof. Tim Spracklen as a post-doctoral fellow with a range of projects on networking via satellite funded by the UK Satellite Communications Centre, Defford, UK.
He is a Professor in Electrical and Electronic Engineering at the School of Engineering at the University of Aberdeen, his research is in Internet Engineering. He has published more than 200 papers on topics in broadband and broadcast satellite, TV/video transmission, IPv6, IP multicast, X.25, together with work on Internet measurement, protocol architecture and Internet transport mechanisms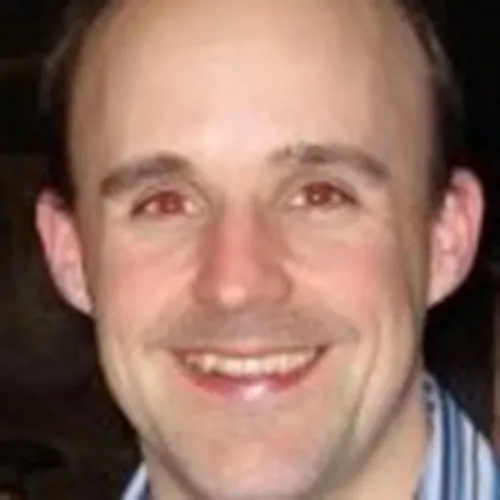 Paul Mitchell, Professor of Electronic Engineering, University of York
Paul Mitchell received the M.Eng. and Ph.D. degrees from the University of York in 1999 and 2003, respectively.
His Ph.D. research was on medium access control for satellite systems, which was supported by British Telecom. He has over 20 years research experience in wireless communications, and industrial experience gained at BT and DERA (now QinetiQ).
He has been a member of academic staff in the Department of Electronic Engineering at the University of York since 2005, and is now full Professor. Primary research interests lie in underwater acoustic communication networks, terrestrial wireless sensor networks, and communication protocols; including the development of novel medium access control and routing strategies. Other related interests include machine learning, traffic modelling, queuing theory, satellite and mobile communication systems. Professor Mitchell is an author of over 150 refereed journal and conference papers and he has served on numerous international conference programme committees including ICC and VTC.
He was General Chair of the International Symposium on Wireless Communications Systems in 2010. He currently serves as an Associate Editor of the IET Wireless Sensor Systems journal, the International Journal of Distributed Sensor Networks and MDPI Electronics, and has experience as Guest Editor and as a reviewer for a number of IEEE, ACM and IET journals. He has secured more than >£3.8M + €4.7M funding as principal and co-investigator. He is a Senior Member of the IEEE and a member of the IET.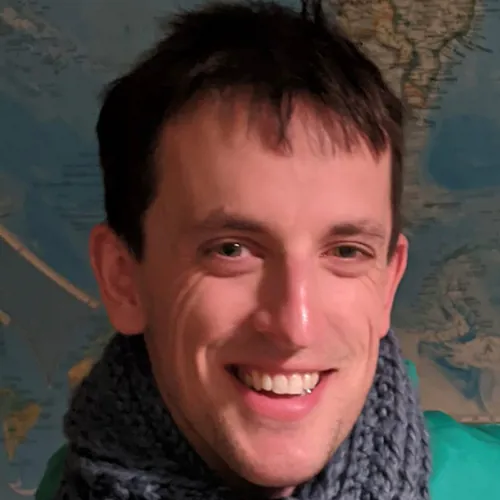 Ben Moores
Chief Systems Architect, OneWeb
Ben has worked in Satellite Communications for over a decade. At Inmarsat he held various technical roles and eventually became Chief Future Systems Architect where he worked on the evolution of their GX Ka band network. While mostly working with Geostationary satellites, a HEO mission aimed at providing polar coverage introduced him the unique challenges of NGSO systems.
In 2019 he crossed over to work on LEO systems for OneWeb. As Chief Systems Architect, he is now responsible for the end-to-end performance of both the current and next-generation networks including not only the satellite constellation but also the ground network and control systems.
While OneWeb was experiencing a troubled 2020, Ben briefly worked for SatixFy Space Systems as Director of Engineering – Payload Products and proposed solutions for a range of innovative (and often incredible) LEO systems.
He holds a first-class MEng from Cambridge and is named on a couple of patents relating to satellite resource management.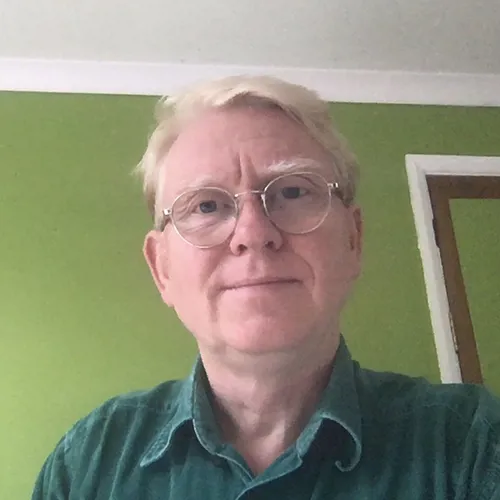 David Siddle, Lecturer in Communications Engineering, University of Leicester

Dr. Siddle has been a lecturer in the School of Engineering since 2005, teaching radio communications and digital systems and directing the MSc in Information and Communications Engineering and is a fellow of the Higher Education Academy.  He has published in areas of communications including over-the-horizon propagation VHF/UHF, long-range HF propagation, wireless sensor networks, vehicular communications and deep-space communications.  His current research interest is modelling the ionosphere using data from GNSS satellites. 

<!—Lead forensics script -->